Lower Your Energy Bill
Fixed awnings are one of the most effective ways to block the sun from entering your house. Awnings not only prevent sun rays from damaging your flooring, artwork, and furniture, but they also help to lower your air conditioning cost.
Jans Awning Products offers a full line of fixed awnings that provide a solution in an effective and tasteful way to compliment your home.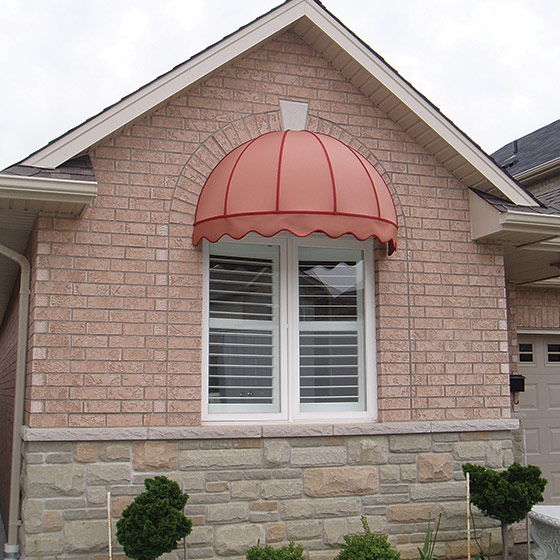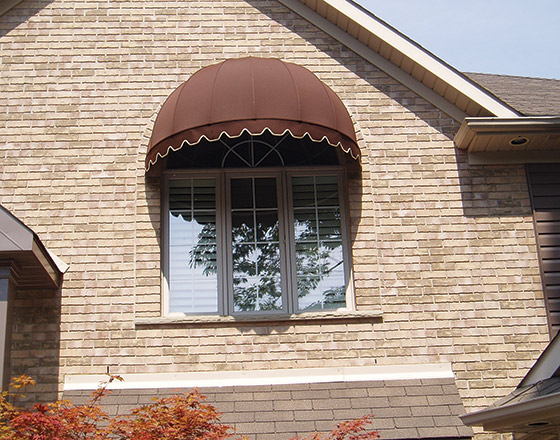 Add Elegance & Beauty to Your Home
Jans Awning Products carries a line of fixed domes and window awnings that are made with high quality, rust and corrosion-resistant aluminum frames. Domes and window awnings offer an attractive choice for shade and shelter and will resist heavy rain, harsh storms and snow. You can choose to have your awning covered in durable materials like vinyl and polyacrylic fabric.
Our door and window awnings come in a wide variety of styles, both modern and classic. With a variety of rounded or straight styles available it can be custom-tailored to suit your home or business application. Each of our awnings are installed by a professional awning installer who is familiar with a wide variety of surfaces such as brick, wood, stucco and stone exteriors.
Check Out Our Door and Window Awnings