Unique Designs for Retractable Shade
Jans Awning Products has a product to meet every particular need; there are plenty of uniquely shaped back yards, decks and patios and we have a product that can work for almost every situation.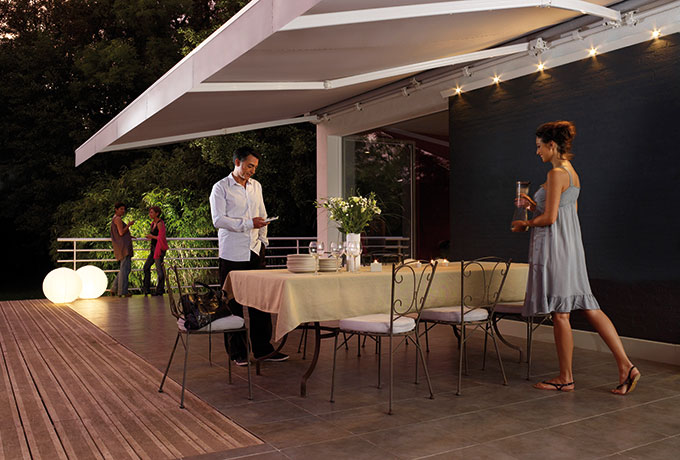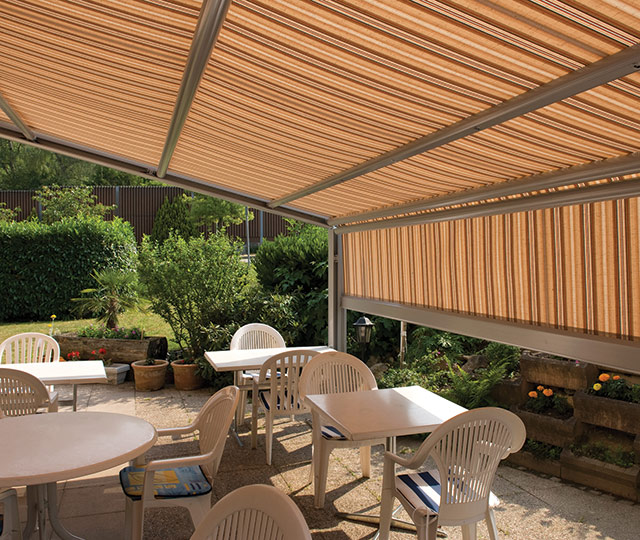 Extend Your Living Space.
Terrace awnings provide extra space in the open air. Frontal support gives these systems the additional structural integrity required for large spaces. An appropriate incline and fitted waterproof cover make them great for not only providing shade but are also ideal for use in the rain.
Shade That Moves With You.
One of the best benefits of freestanding shading is the ability to use it in a wide range of locations. Whether it's in your own garden, in playgrounds or an outdoor restaurant – the freestanding shading system provides a large number of possibilities for effective sun protection in domestic or commercial environments.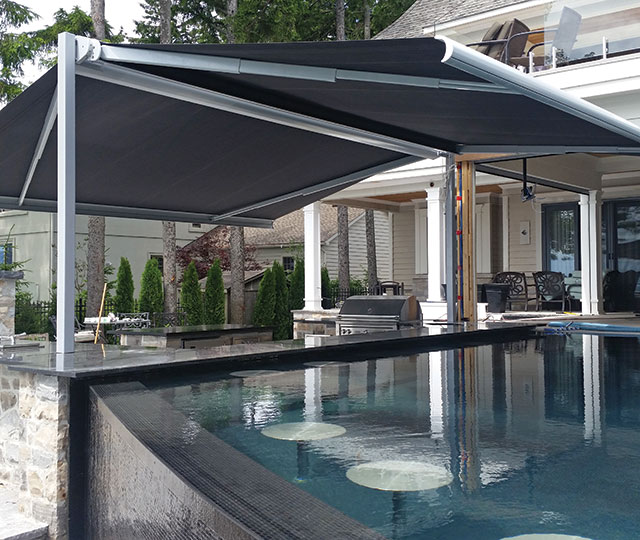 Check Out Our Specialized Awnings