Jans Awnings
We are committed to providing the highest
quality Awnings, Patio Roofs, and Retractable Screens to
homeowners in Southern Ontario.
Get A Quote
What We Do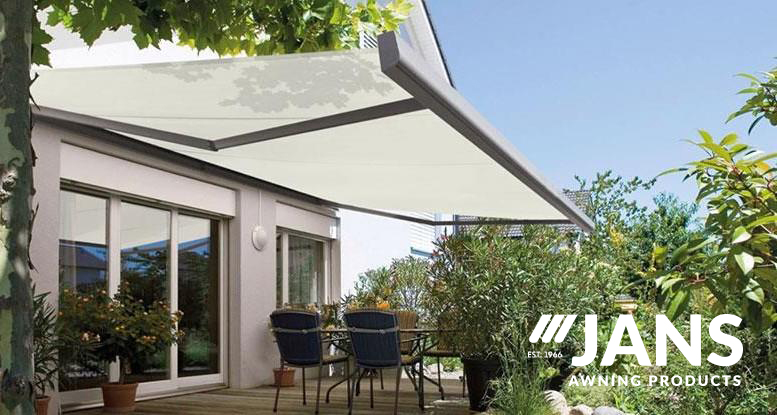 Jans Awnings provides Perfect Outdoor Living Products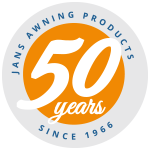 Create an outdoor escape for your patio, pool, or deck with our specialized awnings. Choose from our unique selection of deck awnings, patio awnings, customized retractable awnings and more.
Make your business stand out and increase your foot traffic with a custom commercial awning from Jans Awning Products. Choose from a large selection of shapes, sizes, colours, and more to match your unique brand identity. Our window and door awning solutions keep UV rays from damaging your interior floors and furniture while lowering your overall air conditioning costs.
Testimonials
Daryl just finished a repair job on an older awning we inherited when we bought our current house. It wasn't working at all when I flipped the switch prior. I really appreciate the customer service and sustainability mindset of this team – it ended up being a quick and simple fix, but I couldn't help but think some businesses might have turned it into a sales job to get us to buy a new one while landfilling an almost-perfectly good awning. I said to my partner when Daryl left "I wish we could have them do all projects at our house!" Really top notch service and people. Thank you!!

Andrew Pettit
Being both in sales we find this company very professional and reliable and on time with delivery/install crew. All questions and requests answered, would definitely recommend them.

Maurice & Lynne Lecoupe
Working with Jans Awning was a great experience from the first visit to their Burlington office through to the final installation of the motorized screens to enclose our covered deck and the Phantom screen for our front door. We are very pleased with the final results of this project. We have now maximized the use of our outdoor space. We are extremely pleased with the quality of the product and the workmanship that went into the installation. Thank you to Job and Herman for their expert advise and a special thanks to Tim for his skilled installation. To Jackie, Joanne and Kailee, it was a pleasure dealing with you all during the administrative process. We highly recommend Jans Awning Products for your outdoor projects.
Leonard Giacomelli
Testimonials
We just had an awning installed and are thrilled with it. The salesperson Dwight was excellent at answering all our questions and the installers arrived on time, completed the installation, took away the old awning and cleaned up spotlessly. Very impressed and would highly recommend.

Lily Konkle
We hired Jans Awnings to put up our railings. We were in a bit of a rush due to a party with small kids. Even thought it's their busiest time of year they were able to fit us. They did a great job, installer was great. Highly recommend.

Bry Brarobry
We recently had an awning and blind installed by Jans Awning and they were excellent. Our first meeting with their sales rep, Kurt was great, to the installation crew, all were professional and most accommodating. They communicated with us during the process. We would certainly recommend Jans to anyone looking to install their products.

Mario Rossi