Have you ever wished that you could get more use out of your porch? Jans Awning Products can help you do just that with our wide selection of patio enclosures.
With non-insulated patio enclosures, you can take what is essentially an outdoor space and turn it into a three or four-season room. This shelters you from the elements as well as added security for your home. Even if your porch or patio does not have a roof, we can install an aluminum patio roof or acrylic patio roof to meet your home's exact requirements.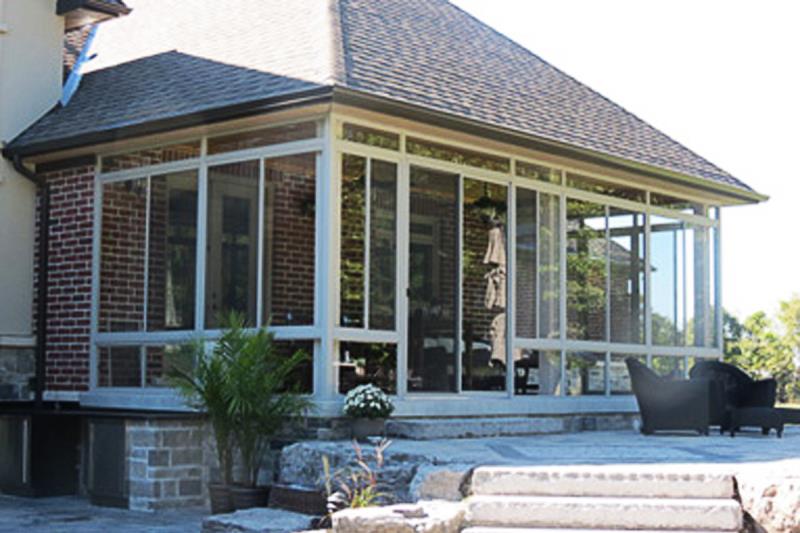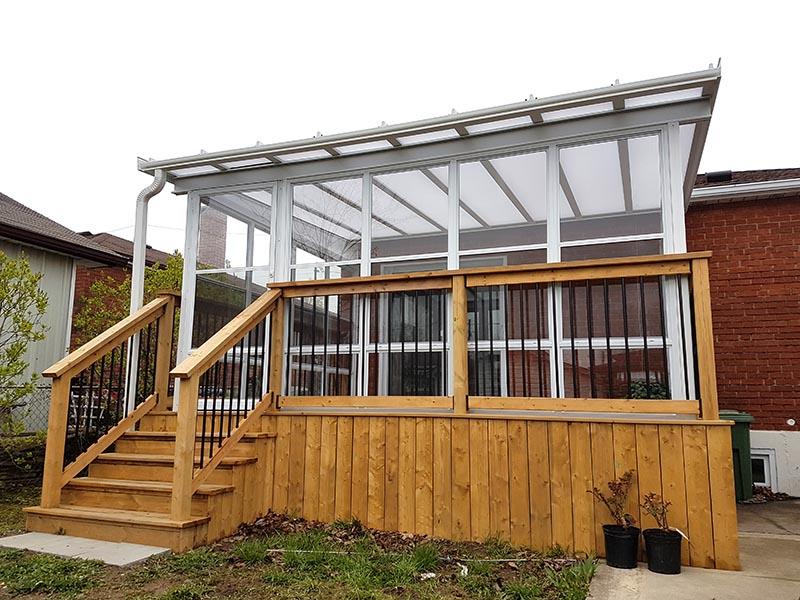 Types of Patio Enclosures
If you have a home with a porch or patio, there is an enclosure to suit your taste. These walls can be made from a wide variety of materials, including vinyl and aluminum. There are also glass or screened in solarium type enclosures to help give you the maximum amount of natural sunlight.
Benefits of Patio Enclosures
If you wish to spend more time on your patio, a patio enclosure allows you to do just that by providing shade from the sun and protection from the wind and rain. They even help keep snow from getting into your home by providing an additional barrier.
If you are using screens only, they allow you to enjoy the breeze while keeping away annoying insects.
These enclosures help to extend the amount of use that you can get out of your outdoor space.
Patio enclosures provide added security as they can be a deterrent to thieves. They can be locked making your patio a more secure space to store bicycles, sports equipment, outdoor furniture and more.
They provide you with additional storage space for items such as shoes or winter jackets.
Porch enclosures offer a safe space for children and pets to enjoy.
Solarium type enclosures are ideal for those who enjoy stargazing.
Solarium type enclosures also provide you with an ideal space for sun-loving plants and are suitable for hardening off seedlings before planting them in your garden.
Modern patio enclosures are available in a wide variety of styles, and materials to suit any home.
They could potentially add value to your home when the time comes to sell.
Why Choose Jans Awning Products?
If you are looking for a porch or patio enclosure you can't go wrong with Jans Awning Products. We offer all types of materials and styles and our expert team will help you choose the style that is just right for your home. Our expert installers guarantee a quality job so that you can enjoy your enclosed patio space for years to come.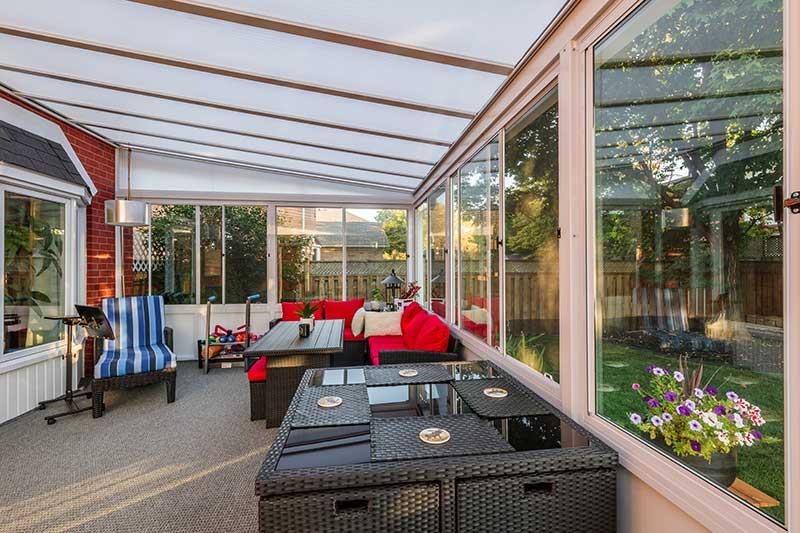 Check Out Our Patio Enclosures