Fixed Screen Enclosures
Fixed Screen Patio Enclosures offer an affordable solution for extending your living space to the outdoors. They provide protection from the elements while allowing you to enjoy the fresh air and natural light. Our fixed screen enclosures are made with high-quality materials, ensuring long-lasting durability and performance.
The sturdy aluminum frames and UV-resistant mesh screens block out harmful UV rays and keep bugs at bay. Whether you have a small balcony or a large deck, our enclosures can be customized to fit your specific needs. With easy installation and low maintenance, you can start enjoying your outdoor space in no time. Invest in a Fixed Screen Patio Enclosure and make the most out of your outdoor living space today!
GET A QUOTE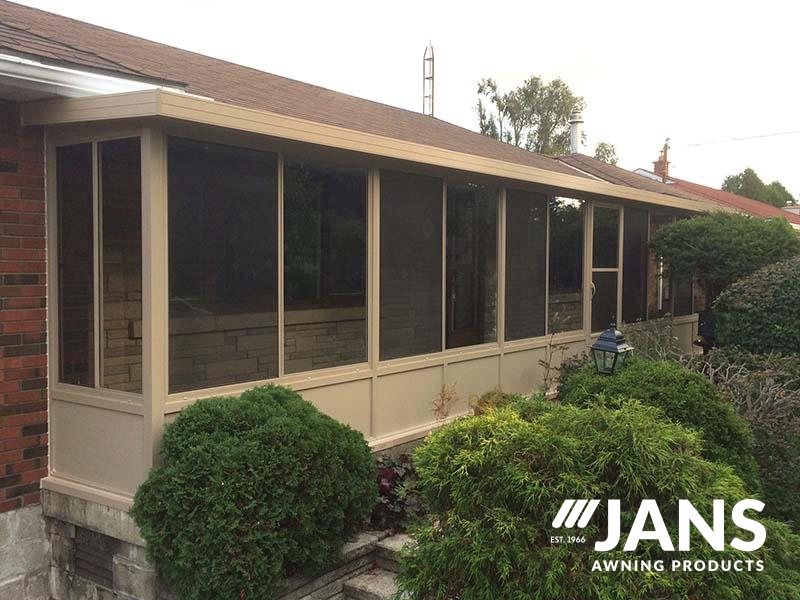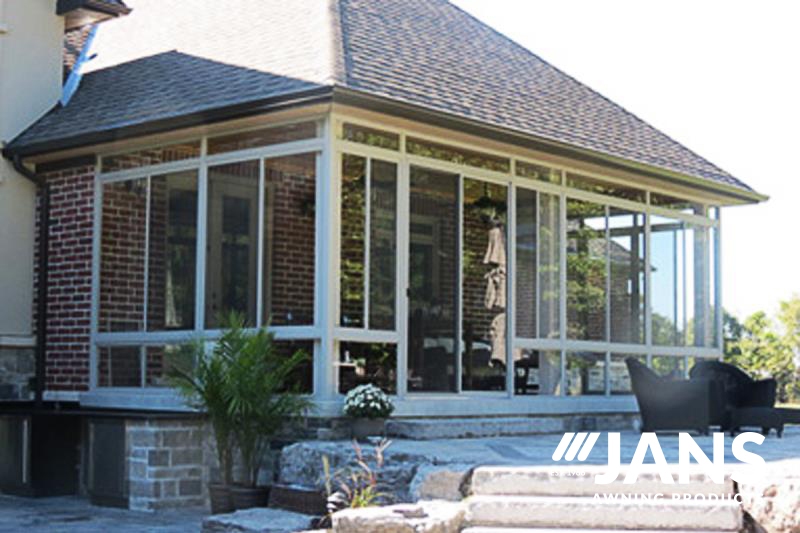 Glass & Aluminum Enclosures
Glass and Aluminum Enclosures provide the perfect combination of style and functionality. These versatile enclosures are designed to enhance your outdoor living space and offer protection from the elements. Made with high-quality glass and aluminum materials, these enclosures are built to last. The tempered glass panels provide an unobstructed view of the outdoors while also offering protection from UV rays and wind.
The sleek aluminum frames are durable and low-maintenance, ensuring that your enclosure will look great for years to come. Whether you have a small patio or a large deck, our enclosures can be customized to fit your specific needs. With easy installation and a variety of styles and colours to choose from, you can create the outdoor living space of your dreams. Upgrade your outdoor space with a Glass and Aluminum Enclosure today.
GET A QUOTE
Benefits of Patio Enclosures
If you wish to spend more time on your patio, a patio enclosure allows you to do just that by providing shade from the sun and protection from the wind and rain. They even help keep snow from getting into your home by providing an additional barrier.
If you are using screens only, they allow you to enjoy the breeze while keeping away annoying insects.
These enclosures help to extend the amount of use that you can get out of your outdoor space.
Patio enclosures provide added security as they can be a deterrent to thieves. They can be locked making your patio a more secure space to store bicycles, sports equipment, outdoor furniture and more.
They provide you with additional storage space for items such as shoes or winter jackets.