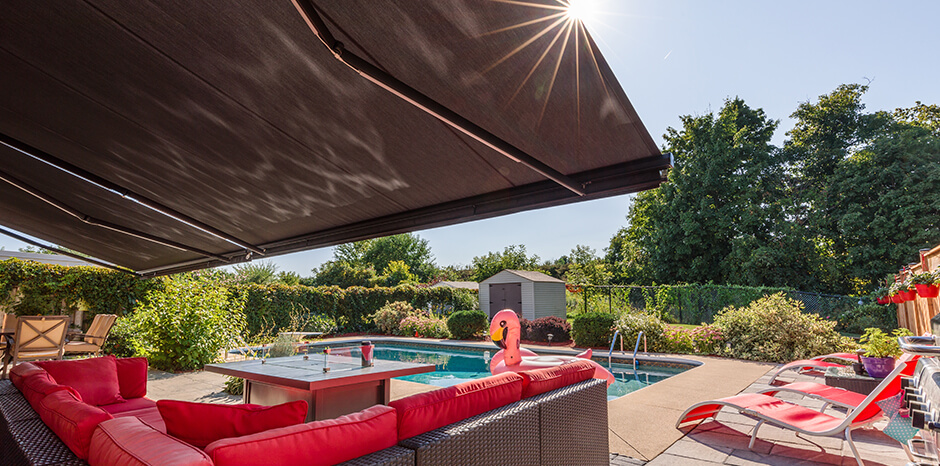 Residential Retractable Awnings
We are pleased to be an authorized dealer for many leading manufacturers of quality awning products. To ensure the utmost quality and customer satisfaction, Jans Awning Products takes great care to work only with suppliers that have a proven record of excellence and fully back their products.
Our retractable awning models are designed for many types of weather conditions. The durable construction ensures that they will work perfectly season after season, even in the most extreme climates. No matter what your needs are, Jans Awning Products is dedicated to making sure you have a perfect awning solution for your home.
GET A QUOTE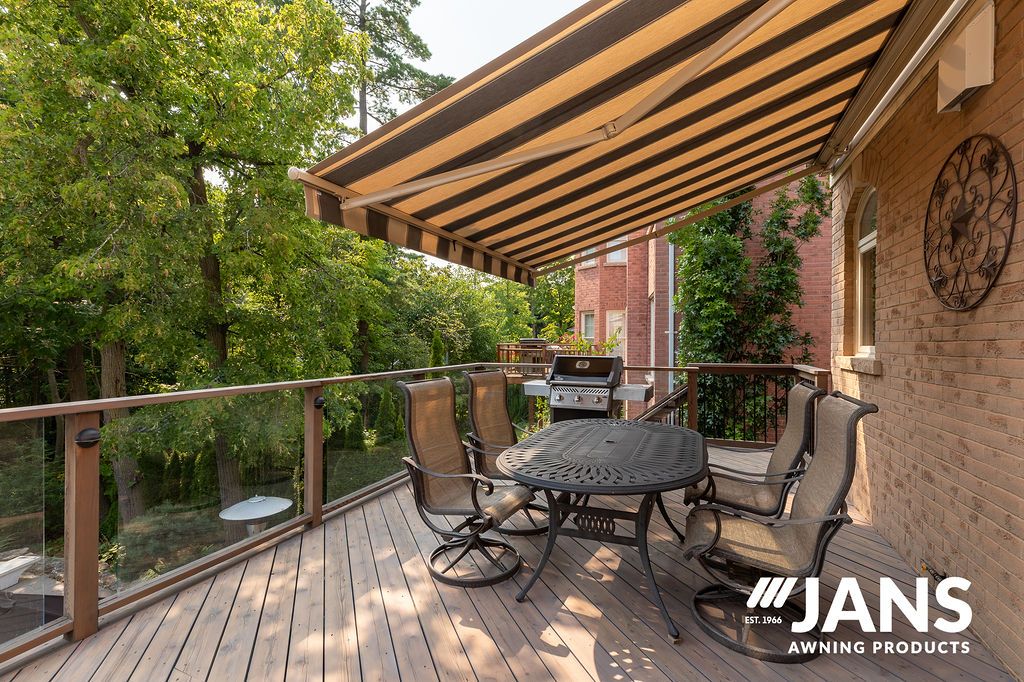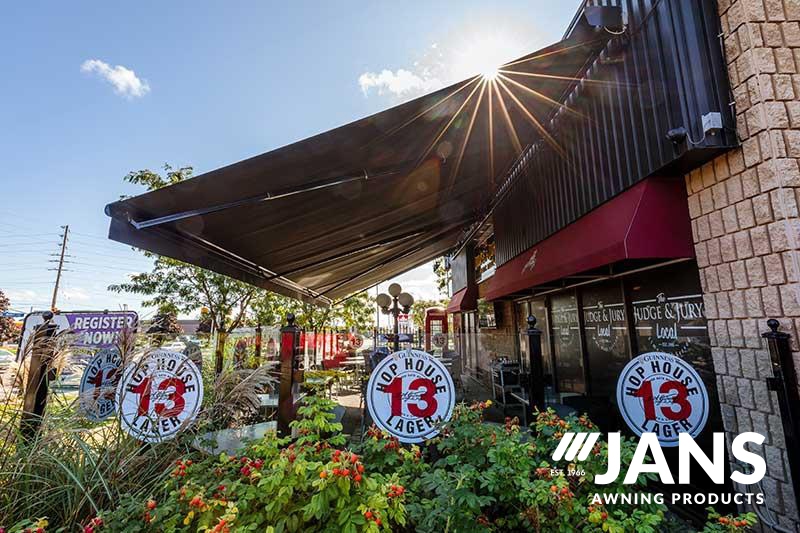 Commercial Retractable Awnings
Commercial awnings are not just for your front entrance but can also be applied to your patio space. In an era where outdoor dining is in high demand, retractable awnings can ensure your restaurant or bar can remain comfortable during inclement weather or hot sunny days. If your patio space is at the front of your building near the sidewalk, branded retractable awnings can be designed to match your entrance canopies for a seamless integration.
A custom commercial awning benefits shops of all sizes as they provide shade and weather protection. This keeps staff and customers safer and more comfortable as they enter and exit your store and facilitates easier curbside transactions.
GET A QUOTE
FRAME FEATURES
Your awning frame is the key to its longevity.
Our awning frames offer the following features:

High strength torsion bar and roll tube to prevent your awning from twisting
Forged cast aluminum shoulders and fittings that combine sleek design with maximum strength for longer arm life
Stainless steel hardware to prevent rusting
Smooth bevel gear with end stop for your ease of operation
Heavy duty extruded aluminum brackets to provide strength and a variety of mounting options for a custom fit to your home
MOUNTING OPTIONS
We have the right mount for your application.

Wall Mount: This is the most common installation type for awnings. Hanging brackets attach to the side of your home for easy installation and removal. Whether you have siding, brick, stucco, or stone, our installation team will be able to secure your awning professionally.
Soffit Mount: With this option, your awning is mounted to the underside of your eave, which keeps your awning tucked away from the elements. 
Roof Mount: For applications with a lower starting height, roof mount brackets allow your awning to be installed at a more suitable height for operation. Our tried and true roof brackets provide excellent strength and are sealed up properly to ensure no water penetration.
Extended Soffit Mount: For applications where more height is needed, but if roof mounting is not an option, we have extended soffit mounts. This option positions your awning in front of the eavestrough with special brackets that mount below your soffit.
Custom Mount: Sometimes there is no obvious way to mount your awning easily. We have years of experience providing custom solutions that allow you to mount your awning in places you wouldn't previously have thought possible. Custom standoffs and unique applications are our specialty!
VALANCE OPTIONS
Valence profiles come in straight and scalloped options.


Straight: Keep it simple. This is a more modern approach to valances with a straight bottom edge.
Ocean wave: Classic meets contemporary. The ocean wave valance is a toned-down version of the classic scallop. With more straight lines between the scallops, it simplifies the overall appearance while maintaining a classic design.
Café: An old-time favourite. With symmetrical curves along the bottom, this valance will bring the café and bistro atmosphere right to your backyard.
All-in-one: Certain awning models do not require any fabric valance at all due to the design of the front profile. This creates a clean look for the awning that ensures no exposed fabric when the awning is retracted.
Visit our gallery below for examples of all these options, or book an appointment with one of our experienced salespeople for more information.