Looking to increase your outdoor enjoyment?
Jans Awning Products carries a wide range of styles of retractable awnings, as well as a complete line of retractable window awnings. Our experience and range of products allow us to deliver solutions for every residential setting that requires shade.
We are pleased to be an authorized dealer for many leading manufacturers of quality awning products. To ensure utmost quality and customer satisfaction, Jans Awning Products takes great care to work only with suppliers that have a proven record of excellence and fully back their products.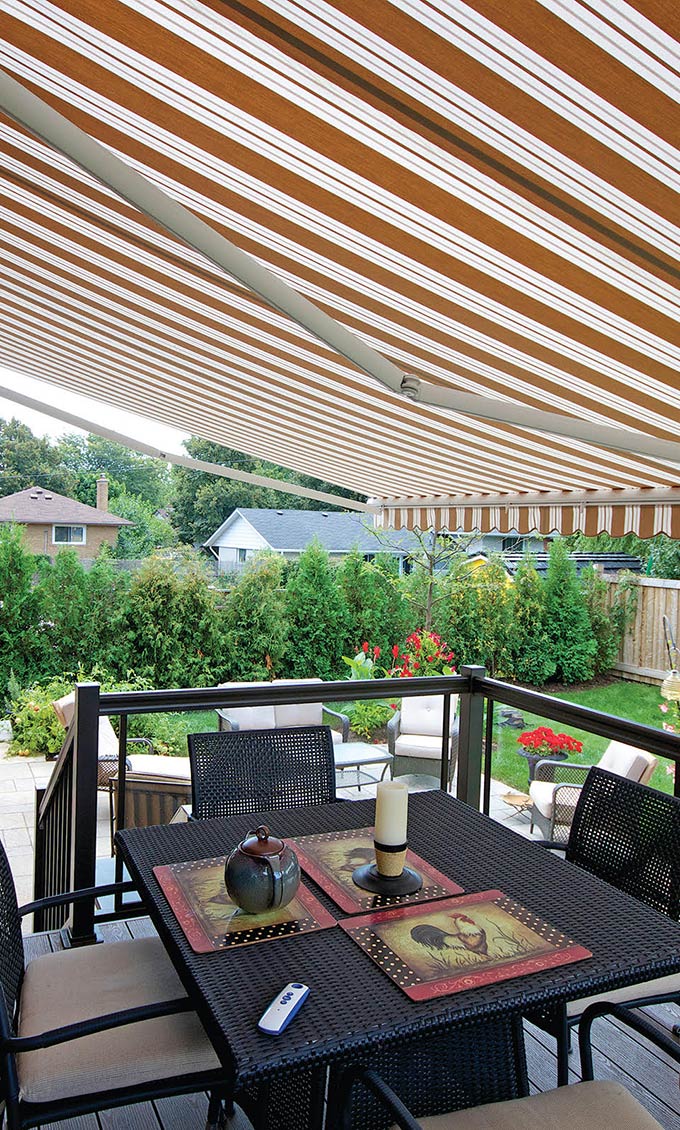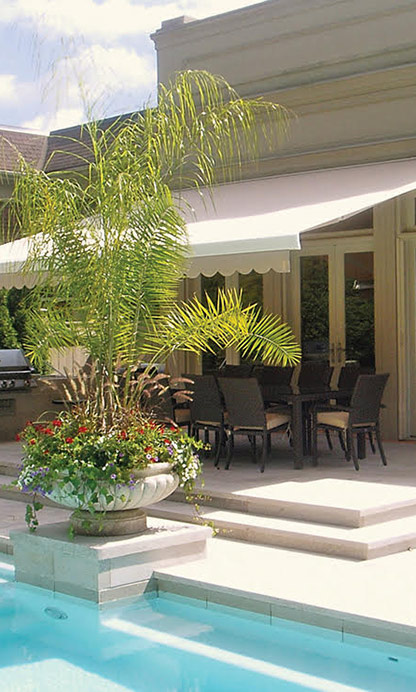 Your awning frame is the key to its longevity.
Our awning frames offer the following features:
High strength torsion bar and roll tube to prevent your awning from twisting
Forged cast aluminum shoulders and fittings that combine sleek design with maximum strength for longer arm life
Stainless steel hardware to prevent rusting
Smooth bevel gear with end stop for your ease of operation
Heavy duty extruded aluminum brackets to provide strength and a variety of mounting options for a custom fit to your home
We have the right mount for your application.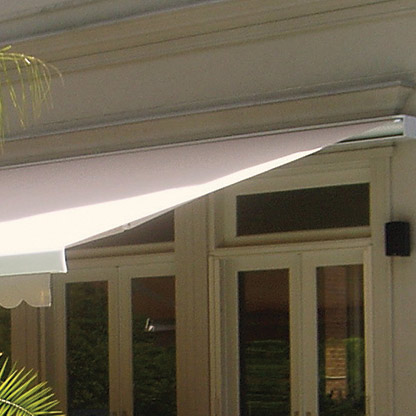 WALL MOUNT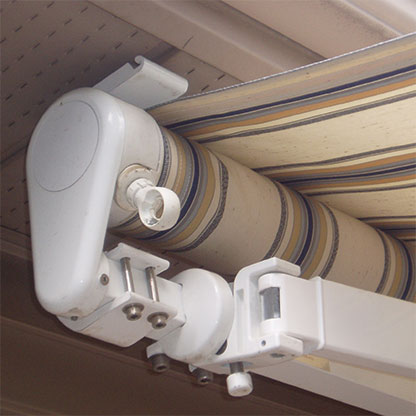 SOFFIT MOUNT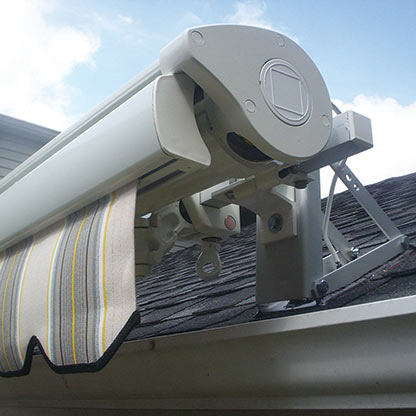 ROOF MOUNT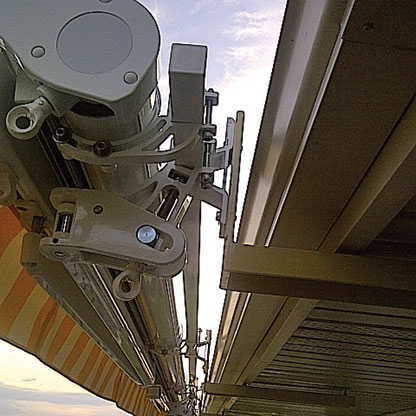 EXTENDED SOFFIT MOUNT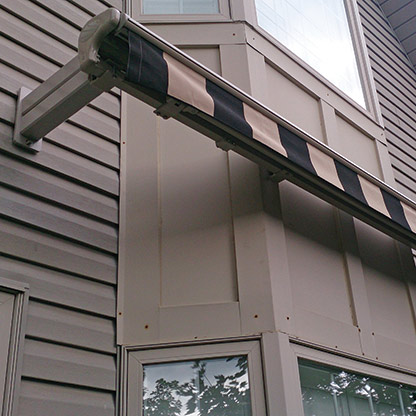 CUSTOM

STRAIGHT

OCEAN WAVE

STANDARD
Check Out Our Retractable Awnings