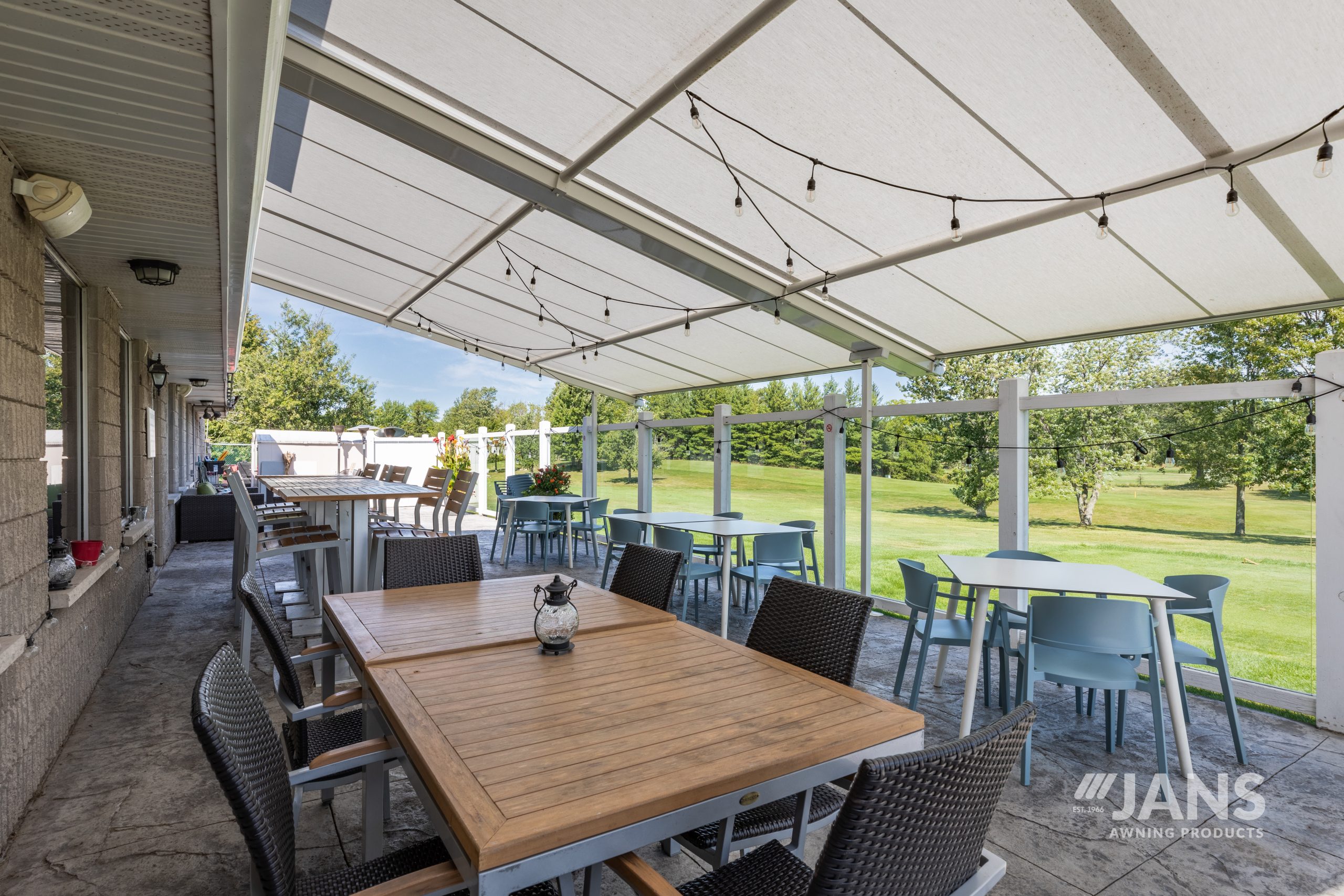 Terrace Awnings
Terrace awnings provide a robust and capable solution for larger areas. Frontal support gives these systems the additional structural integrity required for large spaces. An appropriate incline and fitted waterproof cover make them great for not only providing shade but also allowing some protection during a light rain. These specialized awnings stand the test of time and add flair to your outdoor space.
Restaurant and Retail store owners are also discovering the benefits of specialized awnings. Expanding the usage of their outdoor spaces with better sun and rain protection has proven to be an invaluable asset to these businesses.
GET A QUOTE
QUALITY MATERIALS
Specialized awnings use durable materials with attractive finishes and modern design. Aluminum frames with stainless steel hardware provide a long lasting structure. High quality textiles ensure many years of use. Top it all off with a long lasting motorization system that makes it easy to use every day.
LIGHT CONTROLS AND UV PROTECTION
Sun when you want it and shade when you need it. Having the option to let light in or shade your space will make your home more enjoyable. Specialized awnings allow you to manage shade and UV exposure both indoors and outdoors.
PROFESSIONAL
From start to finish our specialists will help you select the correct product for your application that will enhance your space and look professional. Our installation team will ensure your product will be there for the long run with a worry-free setup process.