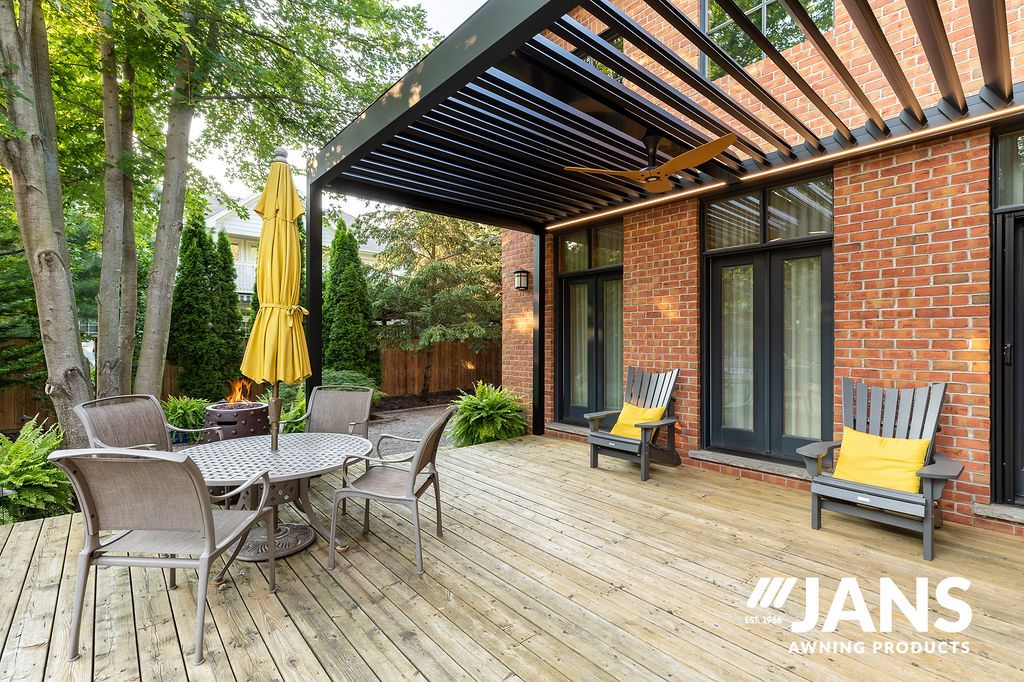 Protected From The Sun
Our louvered patio roofs are made from high-quality materials and are built to withstand harsh weather conditions, ensuring a long-lasting and low-maintenance solution for your outdoor area.
Whether you're looking for a roof to keep you protected from the sun or rain, or you want to create an indoor-outdoor living space, a louvered patio roof is the perfect solution. The adjustable blades can be angled to allow as much or as little light as you like, and can also be opened to provide an open-air feeling.
GET A QUOTE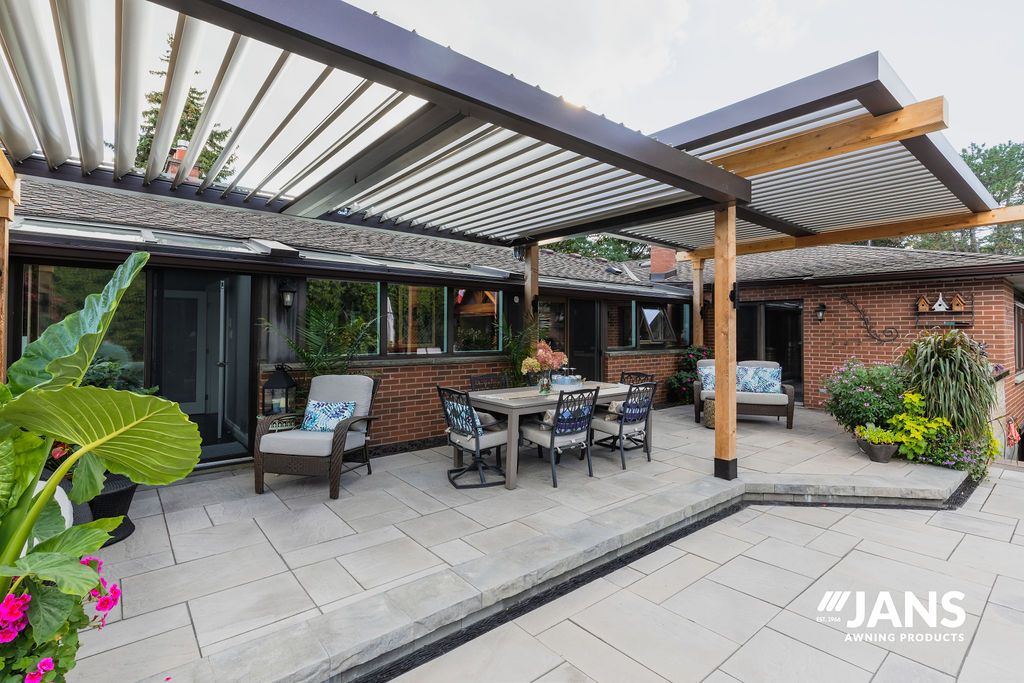 Providing Protection & Shade
The roof is also equipped with a motorized control system, making it easy to adjust the blades to your desired position.
In addition to providing protection and shade, a louvered patio roof also adds style and value to your home. With a range of colours and finishes available, you can choose a roof that complements your home's existing style and enhances its aesthetic appeal.
GET A QUOTE