After your home, your vehicle is likely one of your larger investments. Keeping it protected from the elements is well worth the trouble. In Ontario, ice, hail, heavy rains, and snow can wreak havoc on both your car's exterior and interior. But sometimes a garage simply isn't an option. This is where Jans Awning Products aluminum patio covers come in handy. Not only are these versatile and durable coverings great for extending the life of your patio season but they also act as a fantastic carport cover.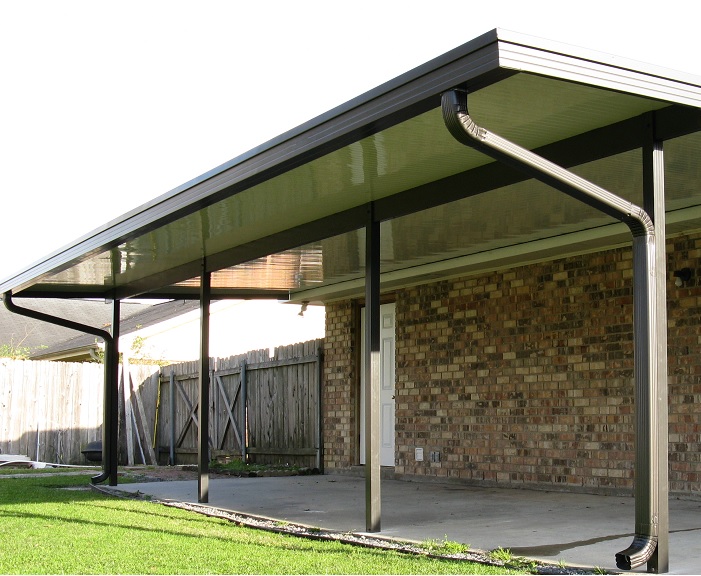 Durable Aluminum Carport Covers
At Jans Awning Products we take quality seriously. Every single product that we offer our valuable clients is manufactured using the best materials, and diligently tested and re-tested to ensure its safety and durability. Our aluminum carport and patio covers are no different. Our aluminum roofing products are constructed using a Duraform Roof System. This means that they come equipped with all the necessary features you need in a roof. For example built in gutters, and a thermally broken rear shelf. Our team of engineers have developed a product that is as safe and durable as it is versatile. With an aluminum carport cover from Jans Awning Products you can be confident knowing that your vehicle is safe from the elements. Better yet, you won't have to spend hours this winter shoveling snow off your car!
Custom Aluminum Carport Covers
Not only are all of our products made with the best possible materials, but they are also customizable. No two carports are alike. This is why we offer custom aluminum carport covers. Our qualified team will start by scheduling a complimentary consultation to assess your carport and suggest possible aluminum roof applications. We'll draw up the designs and help you pick the best option for your lifestyle, space, and budget. An aluminum roof offers a huge amount of versatility and customization. We can easily adapt to abnormal spaces, chimneys, patio spaces, and pre-existing structures to create a convenient covered carport.
1200 and 1201 Series Aluminum Carport Covers
Jans Awning Products offers two aluminum cover options: The 1200 Series and the 1201 Series. Both of these options offer the same quality and durability. The 1200 Series is the most commonly used product. In addition to its impressive durability it is also capable of bearing weight. Its strength is increased with a clever tongue and groove installation combined with a polystyrene installation, and finished with stucco. Meanwhile, the 1201 Series is suited well for even larger spans. It has all of the features offered in the 1200 Series as well as a thermally broken "I" beam joining the polyurethane or polystyrene roof panels. It too is finished with stucco. Both the 1200 and the 1201 Series come with a built in gutter, optional skylights, and a maintenance free guarantee!
To learn more about using our aluminum roofs for your carport, or to schedule your complimentary consultation contact Jans Awning Products today!