It's been an exciting year!
We're thrilled to share the results of our latest photoshoot showcasing some of recent awning products and installation projects. This captivating photoshoot not only allowed us to spotlight the exceptional craftsmanship of our awnings but also express our gratitude to our valued customers and clients for their trust and support. Without further delay, we present the 2023 Collection:
Fixed & Freestanding
From our fixed awnings that provide uninterrupted shade and shelter to our versatile freestanding awnings that effortlessly help elevate outdoor spaces, each photo captures the quality and functionality that defines our products.
Retractable & Terrace
We're proud to share our innovative retractable awnings, perfect for adapting to changing weather conditions, and our terrace awnings, designed to redefine outdoor spaces.
Louvered Roof Pergola
Some of our favourite shots feature our modern and sleek louvered awnings, known for their exceptional flexibility in controlling light and airflow at the touch of a button – or tap of a smartphone.
When the sun goes down, LED lighting is automatically activated, and can also be controlled with your phone.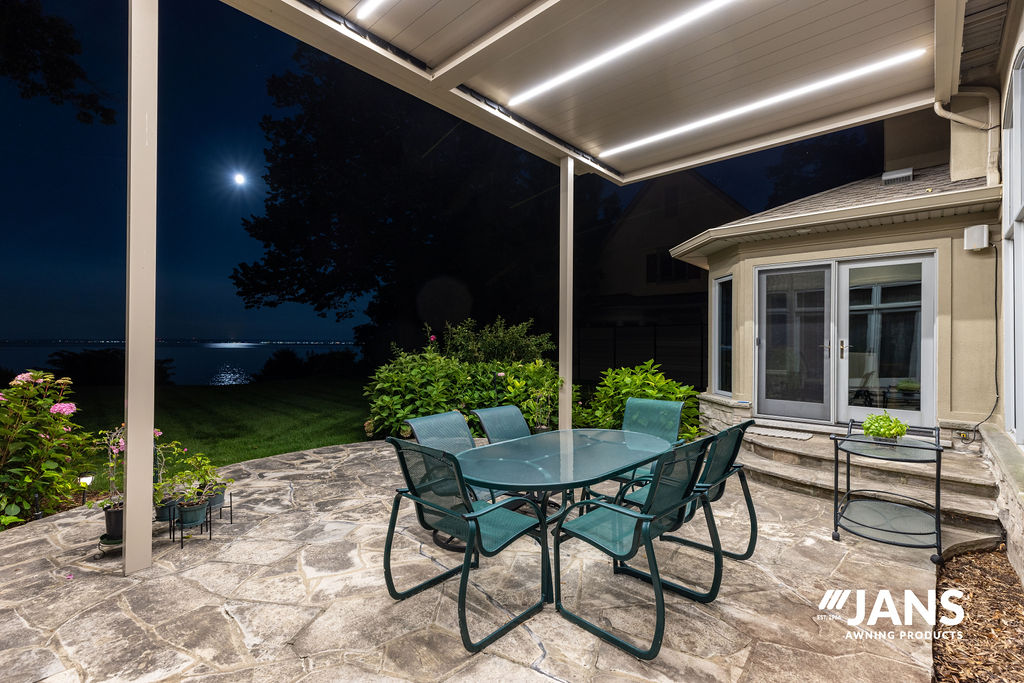 A thank you to our valued customers
Our success is rooted in the trust our customers have placed in us. Your support inspires us to grow, innovate, and continuously improve our products and services, and we're grateful to showcase our projects in your beautiful homes and spaces.
From the entire Jans Awnings team, we thank you.