Commercial Awnings not only provide protection from sun and inclement weather; they also increase the usability of your commercial space. If your restaurant or home has a patio, you can make it usable during the rainy season by simply installing awnings over it. Awnings also provide an opportunity to make an impression and promote your business.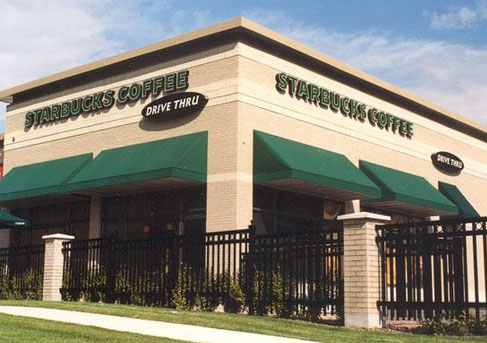 Top reasons to install awnings
Besides enhancing the functionality of your space, awnings make it look more attractive. These are versatile decorative elements that serve many different purposes.
There is absolutely nothing that you can do to prevent inclement weather. But you don't have to let bad weather affect your business. By installing awnings, you can make your commercial or personal space usable during rain and shine.
Things to consider before buying awnings
Commercial awnings are a long-term investment. After installing them, you will want them to protect your space from weather elements for several years. That is why you need to choose high quality awnings. The durability of awnings depends upon their structure and the techniques used to install them.
Need help with choosing the right awnings? Here are some tips:
Know what you want. You won't be able to choose the right awnings, if you don't have a thorough understanding of your requirements. How do you intend to use the space? Your choice should depend upon the kind of protection you require.
Make sure that the company you choose has several years of experience in selling and installing commercial awnings. They should be ready to visit your space to determine what sort of awnings will serve you best.
Choose an awnings company that can handle the whole project. This will ensure that your project gets completed within the specified time frame. Also this is more cost effective than buying awnings from one company and then getting them installed by another company. The company should be ready to provide great service irrespective of the size of your order.
Don't fall for looks. Awnings that look great from outside may not be all that great underneath. The durability of the awning depends upon its structural design and framing materials. Using the right installation techniques is equally important.
Consider your budget. Choose a company that can offer awnings within your budget. Don't feel compelled to buy something that you can't, but don't compromise on quality. Good quality awnings require less maintenance and have lower cost of ownership.
Choose a local company. Buy awnings from a local company that has a good reputation. This will ensure that you have easy access to support should things go wrong after the installation.
Jans Awning Products has been selling high quality commercial awnings for well over a decade. Thanks to our experience and expertise, we can help you choose awnings that suit your budget and requirements. Also when you buy awnings from our store, you will get to see samples. We recommend awnings after visiting your property. This helps us to find out what environmental factors need to be considered.
If you are looking for a reliable awnings company near Burlington, Ontario, give us a call today itself. At Jans Awning Products, you will find high quality awnings in all price ranges.