Power Your Awning
Jans Awning Products offers high-quality, Somfy System motors to upgrade your awning with electronic and app controls. Motorizing your awning gives you the flexibility to control shade, sunlight, and comfortable outdoor living at the touch of a button. Control your retractable window or specialized awnings from your smartphone or tablet. Somfy Systems myLink™ app allows you to operate your motorized awning from anywhere, at any time.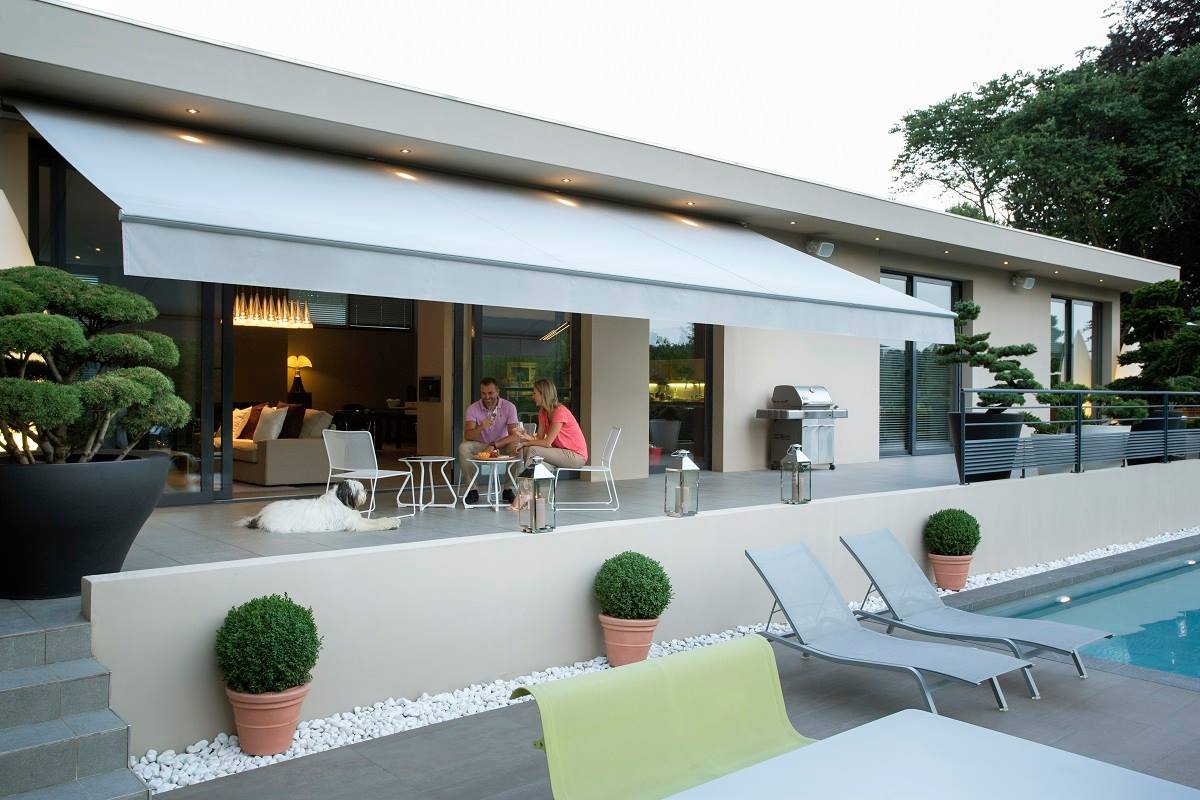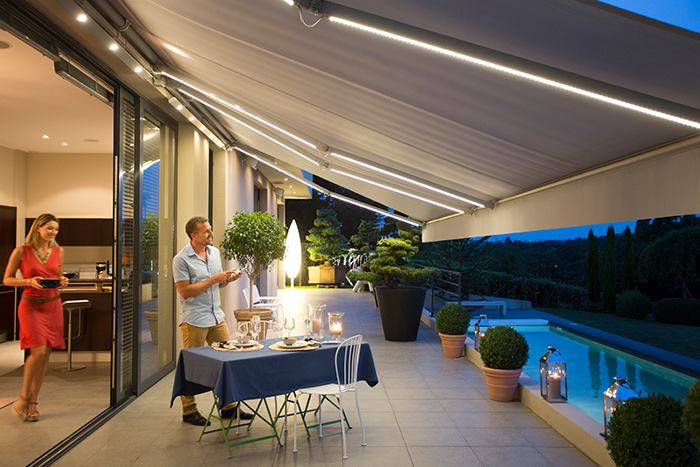 Benefits of Somfy System Motorized Awnings
App Control: A new way to power your awning with a convenient mobile device app.
Remote Access: You can activate your awning, even when you are away from home.
Timed Events: Schedule when you want your awning opened or closed with a touch of a button.
On-Screen Set-Up Wizard: Easy installation allows you to install your myLink™ app quickly and easily.
Compatibility: myLink™ allows for integration with third-party systems.
Why Motorize Your Awning?
Simplicity: Extend and retract your awning with the touch of a button.
Beauty: Create a fun, functional space and enjoy comfortable outdoor living.
Privacy: Relax in the shade or enjoy dinner with friends in your backyard with increased privacy.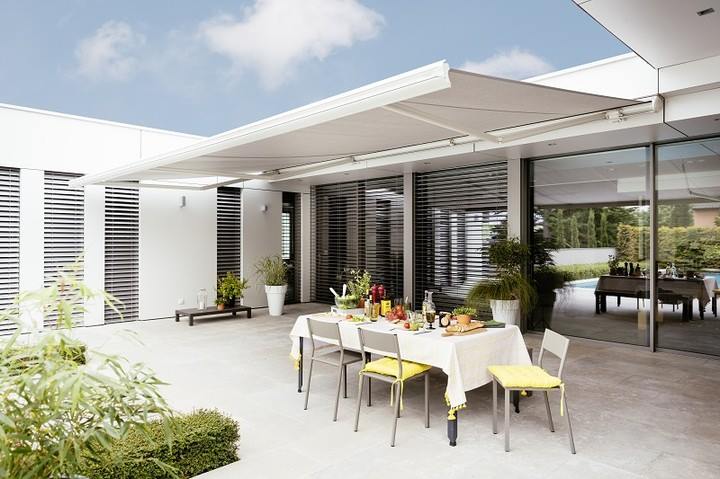 Check Out Our Motorized Awnings