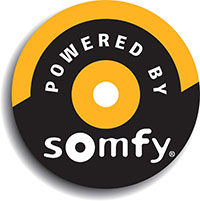 You have a beautiful home with stunning outdoor spaces that you long to use in a more functional way. And when you opt for motorized awnings from Jans Awning Products, you can! The outdoor spaces like decks and patios can be very effectively and simply converted into an area that you can use comfortably, regardless of how the weather is.
The Features
When we install these awnings for you, they will match your requirements to perfection and it is a great way of expanding the living space of your home. Our awnings have a range of standard features like:
PVC-coated arm cables that provide superior strength
Easy precision-retractable pitch adjustments
Folding arms for any narrow widths for much larger projections
Mounting hardware for roofs, ceilings and walls are available
Protective hardware covers
In addition to these standard features, you can opt for optional ones such as:
Wireless & retractable motorized-awning remotes & sensors
1-piece weather sealed hoods
Front bar-drop valances that provide low sun protection
Semi-Cassettes that provide ultimate fabric protection
1-piece weather sealed hoods
The Benefits
Home spaces are not just about the interiors and all the outdoor areas add dimension to the space. If you are considering any home renovation project to upgrade the outdoor living spaces on your property, look at the benefits of motorized awnings:
You can automatically unroll them for protection and shade against direct sunlight and harsh UV rays / light rain showers
Since these awnings do not have any vertical supports/ standing frames they give you an unobstructed space and view
They can be rolled-back/ unrolled at the touch of a button with programmed automated settings, via a remote control/ wall switch
The shade that these awnings provide translate into energy savings in your home, by helping you save up to 50-60% on air-conditioning bills
Large Variety
In addition, the optional awnings accessories and features come in handy in anticipating changes in weather which keep your motorized awnings well-protected. If you like, you can have weather sensors installed. These can detect wind, sun and rain and will unroll and roll accordingly. What's more is that our awnings come in a range of shades and colors and you can pick ones that match the look of your home and business.
High Quality Products
Every one of our products is made with the highest quality fittings, fabric and hardware and is covered with guarantees. This ensures you get motorized awnings that will last for years and years with the least amount of maintenance. If you are looking for the best motorized awnings anywhere in Burlington, Oakville, Mississauga, Hamilton, Brantford, Milton, Grimsby, Ancaster or Brampton, contact Jans Awning Products. You can reach us at 905.335.3733 or via this online form and order your motorized awnings today.