When doing our annual spring cleaning, we often imagine things like cleaning out the garage, taking old household items to the dump, and starting with a clutter free home that seems to fill up again by the same time next year. Well this year go beyond the traditional de-cluttering and choose a few cleaning solutions that will last all year around.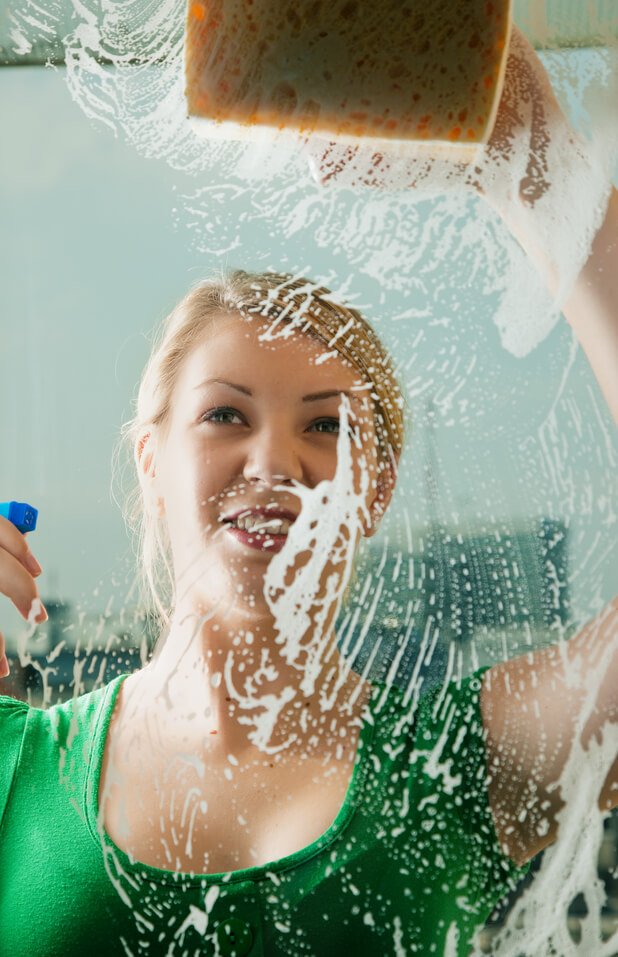 Window and Door Maintenance
Spring is the perfect time of year to give not just your home, but your house a thorough cleaning. Choosing to clean your windows, doors and frames will help increase longevity of these products as well as control risks of mold and allergens developing in your home.
When washing window or door frames, use a soft cloth or long-handled soft-bristle brush to avoid any damage to the finish. A mild abrasive cleaner will usually be sufficient in most homes, but keeping it away from glass will avoid creating any unwanted streaks or marks on your windows. Stay away from chlorine bleach or liquid grease removers. Provided you follow the instructions, products such as SoftScrub, Ajax or BonAmi are perfect cleaners to use near glass or other delicate surfaces, while still effectively getting rid of tough stains from dirt or top soil, caulking, rust, mold or mildew.
When washing glass in windows or doors, you must use cleaners made specifically for glass that will not damage the glass or leave streaks or stains. There are many products available for this that comes in a variety of potencies depending on how strong of a product you are looking for.
If you have a specific stain on your glass that you need to remove, there are specialty products that can get rid of wax, permanent marker, oil, paint, pencil, rust, tar and bubble gum. A combination of Fantastik, Murphy Oil Soap and a solution of water vinegar and Windex can be made to combat each of these nasty stain causes.
Remember that for outdoor jobs or indoor windows that are high up, professional window cleaners will do a great job and have the proper tools to wash windows and doors effectively and safely.
Self-Cleaning Glass
If you are looking at installing new windows this season, consider self-cleaning glass. This specialty-made glass features a thin, clear, permanent coating on one of its surfaces. The coating makes raindrops spread out across the surface of the glass to wash away dirt particles. It also acts as a catalyst, when activated by sunlight, to break down organic dirt into water vapor and CO2 gas.
If you have a lot of windows or glass doors, self-cleaning glass is an investment in your home and a convenience you will enjoy for years after installation.