Making sure that you have a reliable, well maintained roof over your head is a pretty crucial part of being a homeowner. In fact, it's one of the most important. At Jan's Awnings Products we know that! We are committed to making sure that all of our clients receive not only the best quality materials but superior client care. Our aluminum patio roofs are no exception.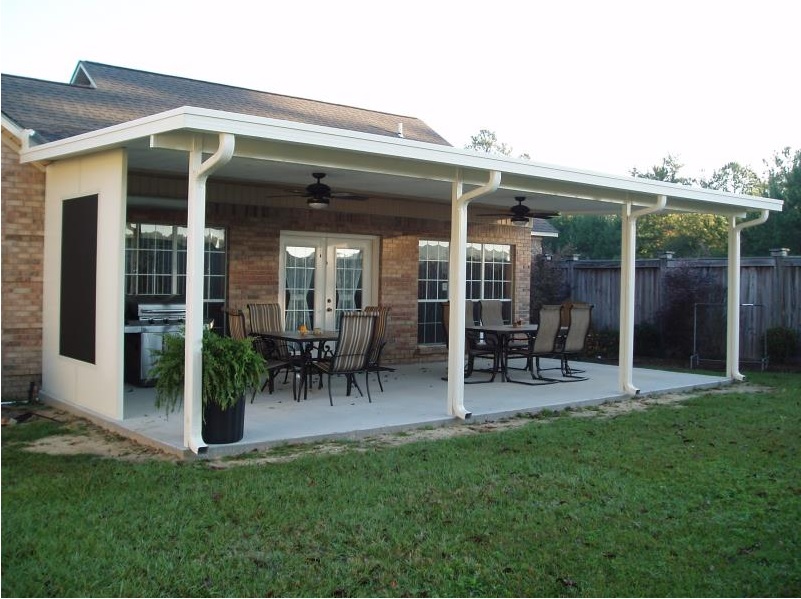 Aluminum Patio Roof Durability
At Jan's Awnings, we pride ourselves in our uncompromising use of quality materials. When it comes to aluminum patio roofs we use embossed-aluminum clad insulated roof systems. The built-in eaves troughs and optional skylights take the guess work out of home maintenance. Our aluminum patio roofs are called the Duraform Roof System. These incredibly durable, and versatile patio roofs also offer a thermally broken rear shelf.
The Duraform Roof System Advantage
Your patio is a personal space, an oasis even! It is where you entertain, where you relax, where memories are made and where you just escape from it all. A Duraform Roof System from Jan's extends your patio season by weeks, even months! Imagine not having to wait for the perfect cloudless sunny day to enjoy your patio. Instead, your patio can become an all season space for you and your family. Each and every one of our Duraform Roof Systems can be customized and tailored to fit any space. If you have an irregularly shaped patio, fear not! The expert installation team at Jan's Awning Products has years of experience customizing our Duraform Roof Systems to fit even the most awkward spaces.
Aluminum Patio Roof Maintenance
Since 1966, Jans Awning Products has been providing Burlington and the surrounding area with superior service. Residents in Burlington and southwestern Ontario love spending time outdoors. And with so many homes with waterfront access, finding a patio roof solution that can withstand the elements is important. One of the most convenient advantages of the Duraform Roof System is its low maintenance upkeep and incredible durability. Aluminum patio roofs are a permanent, hard top roofing system that looks fantastic alongside most home styles. You can be confident with your investment knowing that it will look brand new for years to come.
Duraform Roof Systems look fantastic alongside our Trex Composite Decking. Not only does an aluminum patio roof look fantastic, but it's also up to the job. These load bearing roofs feature tongue and groove panels that enhance its strength and durability. Using an embossed, aluminum clad product that is insulated with polystyrene, we can assure you the Duraform Roof System is up to the job.
Duraform Roof System Versatility
Aluminium Patio roofs from Jan's Awning Products can be customized to provide shelter on an attached patio, or act as a stand alone structure in backyard recreation areas. Aluminum patio shelters are a great addition to outdoor kitchens, and gardening spaces. By protecting yourself from the elements you can enjoy the space all year round!
To learn more about Jan's Duraform Roof System and all of our aluminum patio roof products, contact Jans Awning Products today!