Patio shade structures are of different kinds, shapes and sizes. They can be used to cover a small patio or a high-rise terrace. They can also be used to cover larger areas. Most types of patio shade structures are seasonal for Ontario. Most are not supposed to stay in place throughout the year. You have to take them out during the off-season and store them safely.
By winterizing your patio shade structures, you can enhance their durability and also keep them looking attractive for a long time.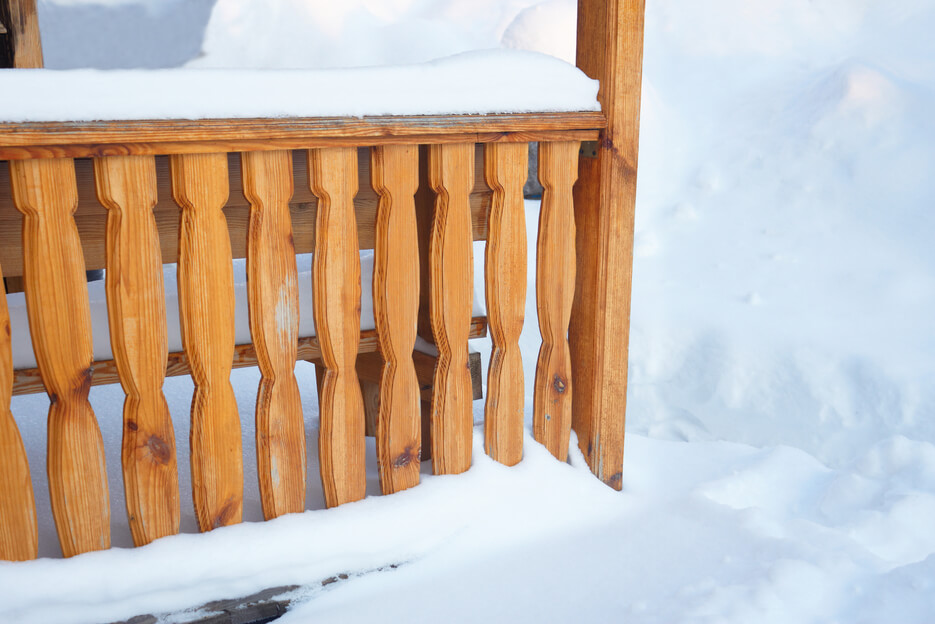 How to winterize your patio shade structures
It is easy to winterize your patio structures. You only have to follow these steps.
Inspect the shade structures thoroughly
Your awnings and canopies wear out over time. Accidents may also cause damage to them. Inspect the entire structure carefully. Look for signs of damage. See if the fittings and fabric are tight and snug. If you find loose hardware, tighten it.
Look for tiny tears or worn spots in the fabric. Make sure that the stitching is not coming unraveled. If your awnings have a valance, they should be inspected more closely. As they flutter in the wind, they may wear out easily.
Fix problems
If you spot signs of damage, you have to make repairs right away. If you wait until the spring to fix them, the problem may get worse. Before you even realize it, a tiny hole may metamorphose into an unsightly rip. A simple repair will not burn a hole in your pockets. Replacements, on the other hand, are quite costly.
Clean all parts carefully
Do not use abrasive materials or harsh cleaning agents to clean your shade structures. Wash the fabric using a soap solution and rinse thoroughly. Dry it well before storing it away.
Dust off any dust or dirt that may have accumulated over time. Debris may leave scratches on the metal or fabric while you clean it. In any case, you cannot allow debris to settle because it can stain the fabric.
Dismantle the structure
You have to fold or roll the framework in the right way to protect the parts. Most seasonal canopies support compact storage. If the structure does not have a carrying case, wrap it in a sheet so that it does not get dirty.
Retractable awnings will stay in place during off-season as well. They have a permanently mounted housing to protect them from harsh winter elements.
Store them properly
If you have been using these shade structures for several years, you should know how to store them properly. If you are not familiar with these structures you should seek the help of a good awning company. They will be able to answer all questions you have about winterizing your shade structures. They will also be able to give tips on caring for them.
Winterizing your patio shade structures is easier than you think. Also it doesn't take too long. If you set aside some time for this, you can prolong the life of your shade structures.