Since 1982 JANS Awning Products has been providing quality retractable awning products and services. JANS offers a complete range of shade and shelter products, including large commercial awnings & canopies, tension systems, vertical screens, classic canopies, patio roofs, North Star Windows and more.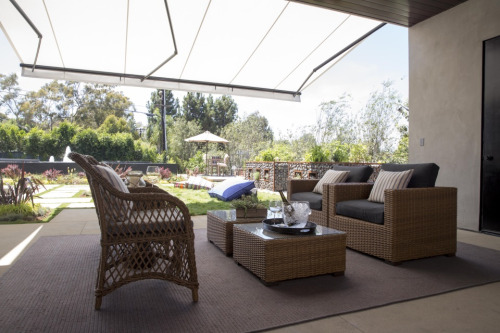 Retractable awnings are a great choice when it comes to shading and adding some style to your outdoor space, and it all starts with the awning fabric.
JANS Awning Products is a certified dealer of Sunbrella fabrics. Sunbrella offers quality fabrics and a variety of colours for awnings so that you can coordinate your awning with your garden, outdoor furniture, and accessories. This provides you with the freedom to personalize and showcase your sense of style.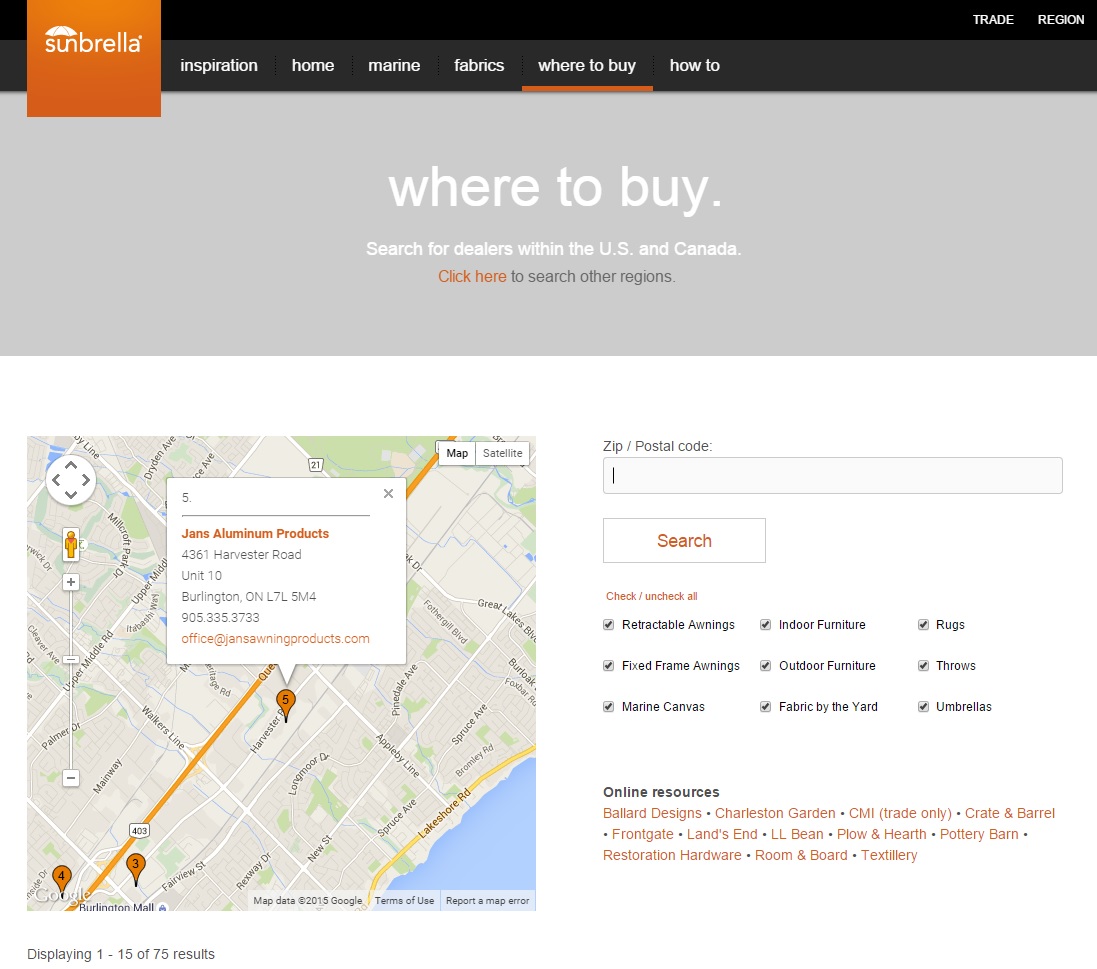 There are many factors to consider when you're purchasing your awning. Here are few tips to guide you through your awning purchase:
The direction that your home is facing will shed some light on your shading needs. If your home is facing south and you get sun all day, you'll need a wider shade solution. If your home is facing west and you get sun from noon and onwards, you'll need a shade solution that extends further out.
Have a large deck or patio? you don't have to cover the whole space. It's recommended to consider your home's architectural features or to consider what outdoor furniture you want to have placed in the shade.
Depending on your home's architecture, an awning could be installed in one of three ways. It could be installed with a wall mount, a roof mount, or a soffit mount. JANS team of professionals will examine the architecture of your home and install the awning accordingly while you kick back and enjoy the day.
Height is the most important factor when it comes to determining the placement of the awning on your home. The higher the awning can be mounted, the more options are available for the slope of the awning. It's recommended to have a mounting height of 8.5 feet. If 8.5 feet height is not possible to achieve due to your wall space, then a roof mount should be something to consider.
We understand that it could be difficult to visualize how an awning would look on your home. Solair's Awning Visualizer enables you to upload a photo of your home or use an example they have provided to help you visualize the impact of the awning on the aesthetic appeal of your home.
If you want to enjoy your outdoor space in the shade this summer, contact us and ask about our awning services.